Big Scioty is hitting the "pause" button
We enjoyed seeing many of our (vaccinated) contra friends at Big Scioty's "experimental dance" on July 24. How great was it to once again share a dance floor! Unfortunately, as we all know, Ohio and the rest of the country are now seeing a surge in COVID-19 cases thanks largely to the delta variant. Even though vaccinated individuals are well-protected from serious illness, they can still catch and transmit this new, "stickier" version of the virus, contributing to its spread.
As a result, the Big Scioty board and Winter WarmUp committee have reluctantly concluded that:
• We will not be able to launch our new season of dances in September.
• We will not be able to hold Winter WarmUp 2021 as scheduled Dec. 3-5.
Instead, members of the two groups will meet monthly to review COVID infection numbers and medical experts' advice. If the situation improves sufficiently, we will once again begin planning local dances with the stipulation that all participants must be vaccinated. We also have tentatively arranged to bring back Winter WarmUp on Dec. 2-4, 2022, at the Worthington Community Center.
So that you're ready to return to dancing whenever that becomes possible, please join our list of vaccinated dancers if you haven't already. You can do this by sending a photo of your vaccination card to Marilyn Fais via email at sherm415@aol.com or via text at 614-458-8111. Feel free to cover up sensitive info such as your date of birth, and please include your email address so that we can inform you of upcoming events. 
Please contact bigsciotycontra@gmail.com with any questions. If you'd like to share an update with your fellow dancers (see our dancer update page) send us an email with your photo and message.
Beginners welcome!
We offer a beginner lesson at 7:30 pm, ½ hour before the dance. New contra dancers are encouraged to attend.
No need to come with a partner.
All dances are called.
All dances begin with a walk-through of the dance.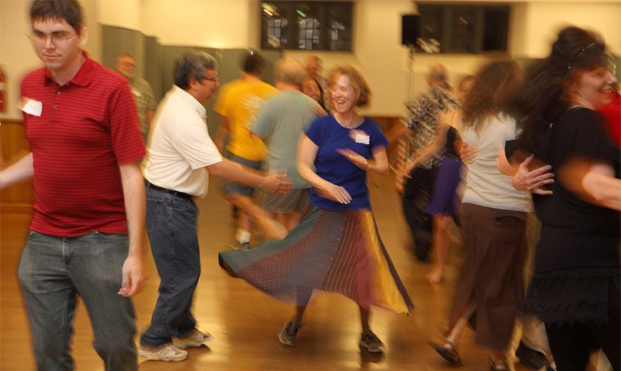 Great exercise!

Wear cool and comfortable clothing, since you may warm up as the night progresses.
Wear comfortable, clean, dry shoes that will let you move easily on our nice wooden floor.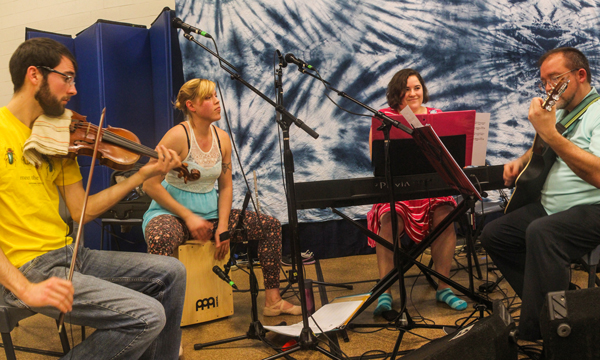 Live music!

We book the best regional talent for your dancing pleasure.  These musicians and callers work together to deliver a lively and fun contra dance experience.  Look below for information on the talent we have booked for our next dance.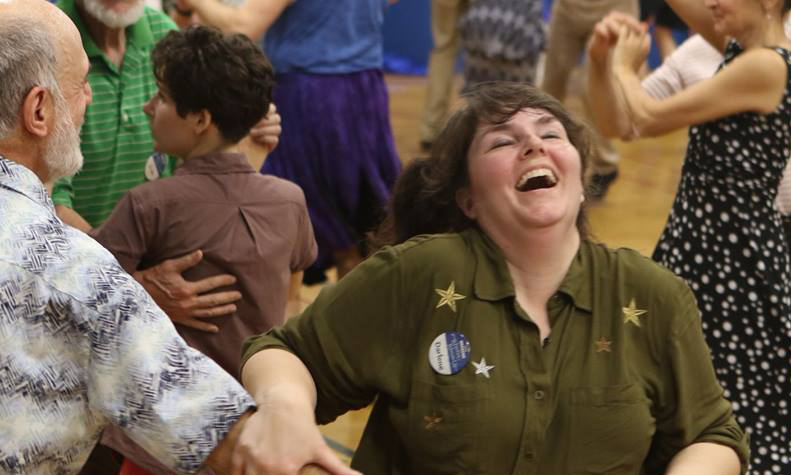 Friendly atmosphere!

We are a multi-generational community and all are welcome to join us. We look forward to meeting you!
What is contra dance?
Glad you asked! Contra is a form of social dance that, like square dancing, has roots in the barn dances held in pioneer days. It's fun and easy to learn – if you can walk, you can contra dance! For more information read our "About Contra Dance" and "What to Expect" pages.
Are dancers comfortable with returning to the dance floor? That was the question Big Scioty asked our community via a survey, and enough dancers said they would be comfortable dancing together if all attendees were fully vaccinated that we felt confident to hold a...
read more