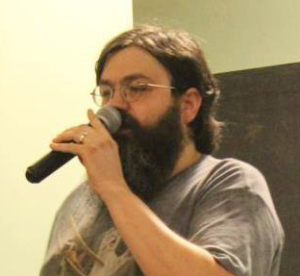 Band: Trillium (Mark Barsamian, Mark Delozier and Zeke Hutchinson);
Caller: Frank Buschelmann
Admission is $10 ($7 for members), $5 for ages 12-26 ($3 for members), free for children under 12.
Location: Clinton Heights Lutheran Church, 15 Clinton Heights Ave., Columbus, OH 43202 (at the corner of Clinton Heights Avenue and High Street, one block south of North Broadway.)
Times: Teaching session 7:30 p.m./dancing 8-10:30 p.m.
Big Scioty is launching its 2022-23 season with the help of Cincinnati caller Frank Buschelmann and the Athens/Yellow Springs-based band Trillium. Frank is sure to keep things interesting with his usual mix of fun and fascinating dances. Backing him up, Trillium will keep our feet moving with spirited melodies performed by fiddler Mark Barsamian, pianist Mark Delozier and—returning to Columbus after too long an absence—mandolinist Zeke Hutchison.
Time to renew! Because the country's health crisis forced us to cancel most of our last two seasons, we extended 2019-20 memberships up to the present. Now, however, we're asking our friends to renew their commitment to Big Scioty. For $12, you'll receive a year's worth of discounted admissions, along with the satisfaction of knowing you're helping to support contra dance in Central Ohio.
COVID health protocols followed: All dancers must be vaxxed and (if eligible) boosted and must wear an effective mask such as an N95 or KN95. (For questions about possible alternative masks, email bigsciotycontra@gmail.com.) If needed, masks will be provided for free (first mask) or $1 (subsequent masks). Big Scioty and All Soles Contra & Square Dance are sharing a list of dancers who've proved they've met the vaccination requirements. If you're not already on this list, please mail a photo of your vax card to Marilyn Fais at sherm415@aol.com by 5 p.m. Tuesday, Sept. 13, or bring your vax card to the door.
PARKING: available behind the church and on nearby streets
SNACKS: Weather permitting, we will have a snack table set up outside. Contributions to the snack table are welcome. Please bring your own refillable water bottle. 
Questions? Please contact us at bigsciotycontra@gmail.com